The History of Britain and Ireland: Prehistory to Today (Paperback)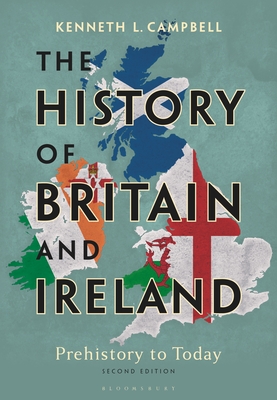 $51.23

Coming Soon - Available for Pre-Order Now
Description
---
The History of Britain and Ireland: Prehistory to Today is a balanced and integrated political, social, cultural, and religious history of the British Isles. Kenneth Campbell explores the constantly evolving dialogue and relationship between the past and the present.
Written in the aftermath of the Black Lives Matter and Rhodes Must Fall demonstrations,
The History of Britain and Ireland
examines the history of Britain and Ireland at a time when it asks difficult questions of its past and looks to the future. Campbell places Black history at the forefront of his analysis and offers a voice to marginalised communities, to craft a complete and comprehensive history of Britain and Ireland from Prehistory to Today. This book is unique in that it integrates the histories of England, Ireland, Scotland and Wales, to provide a balanced view of British history. Building on the successful foundations laid by the first edition, the book has been updated to include:
- COVID-19 and earlier diseases in history
- LGBT History
- A fresh appraisal of Winston Churchill
- Brexit and the subsequent negotiations
- 45 illustrations Richly illustrated and focusing on the major turning points in British history, this book helps students engage with British history and think critically about the topic.