Quine's Epistemic Norms in Practice: Undogmatic Empiricism (Hardcover)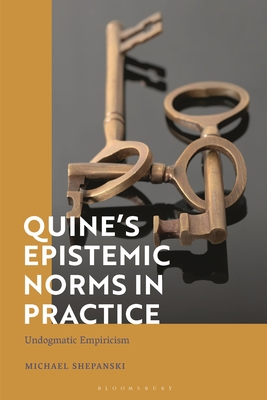 $155.25

Coming Soon - Available for Pre-Order Now
Description
---
In this illuminating guide to the criteria of rational theorizing, Michael Shepanski identifies, defends and applies W. V. Quine's epistemic norms - the norms that best explain Quine's decisions to accept some theories and not others.
Parts I and II set out the doctrines of this epistemology, demonstrating their potential for philosophical application. The third part is a case study in which Shepanski develops a theory of the propositional attitudes by the method of formulating inferences to behaviour. Finally, he presents critiques of popular alternative views, including foundationalism, the centrality of knowledge and Quine's own epistemological naturalism. By reassessing Quine's normative epistemology, Shepanski advances our understanding of Quine's philosophy whilst providing a guide for our own theorizing.
About the Author
---
Michael Shepanski is Adjunct Lecturer of Philosophy at Charles Sturt University, Australia.