Early Analytic Philosophy: An Inclusive Reader with Commentary (Paperback)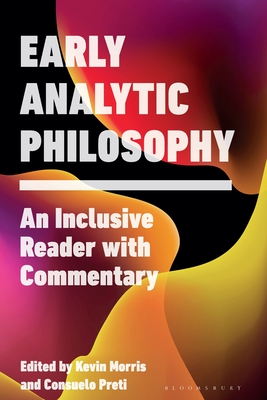 $64.73

Coming Soon - Available for Pre-Order Now
Description
---
Early Analytic Philosophy: An Inclusive Reader With Commentary contains the most important readings in the development of the analytic tradition in philosophy. Featuring primary source material accompanied by introductions and commentaries, it brings together work by thinkers at the origins of the tradition.
Beginning in the 1890s with F.H. Bradley and ending in the 1950s with W.V.O Quine, each chapter includes readings from a particular thinker or movement. Background information and further reading recommendations appear alongside discussion of the main ideas in the readings. Covering well-known figures such as Bertrand Russell, Ludwig Wittgenstein and G.E. Moore, this reader also highlights the central role of neglected figures, such as E.E. Constance Jones and her logical writings, and L. Susan Stebbing's work on analysis and scientific discourse. One way to understand analytic philosophy - and to attempt to answer the question "what is analytic philosophy?" - is through practice: through engaging with the themes and problems that make up analytic philosophy. This reader makes it possible to grapple with the ideas and arguments that defined the early years. It is essential reading for anyone looking for a more inclusive history of the tradition and to understand what it means to be an analytic philosopher.
About the Author
---
Kevin Morris is Associate Professor of Philosophy at Tulane University, USA. Consuelo Preti is Professor of Philosophy at The College of New Jersey, USA.