Ceramics in the Victorian Era: Meanings and Metaphors in Painting and Literature (Material Culture of Art and Design) (Hardcover)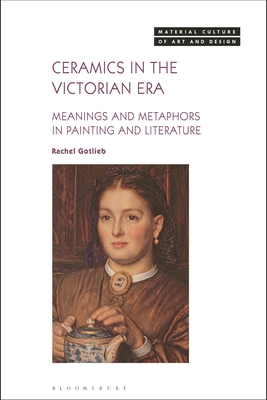 $162.00
This item is not currently available to order.
Description
---
This book broadens the discussion of pottery and china in the Victorian era by situating them in the national, imperial, design reform, and domestic debates between 1840 and 1890. Largely ignored in recent scholarship, Ceramics in the Victorian Era: Meanings and Metaphors in Painting and Literature argues that the signification of a pot, a jug, or a tableware pattern can be more fully discerned in written and painted representations.
Across five case studies, the book explores a rhetoric and set of conventions that developed within the representation of ceramics, emerging in the late-18th century, and continuing in the Victorian period. Each case study begins with a textual passage exemplifying the outlined theme and closes with an object analysis to demonstrate how the fusing of text, image, and object are critical to attaining the period eye in order to better understand the metaphorical meanings of ceramics. Essential reading not only for ceramics scholars, but also those of material culture, the book mines the rich and diverse archive of Victorian painting and literature, from the avant-garde to the sentimental, from the well-known to the more obscure, to shed light on the at once complex and simple implications of ceramics' agencies at this time.
About the Author
---
Rachel Gotlieb is the inaugural Ruth Rippon Curator of Ceramics at the Crocker Art Museum, Sacramento, California, USA. Previously, she was Chief Curator at the Gardiner Museum of Ceramic Art, Toronto, Canada.