Modern Spiritualism and Scottish Art: Scots, Spirits and Séances, 1860-1940 (Hardcover)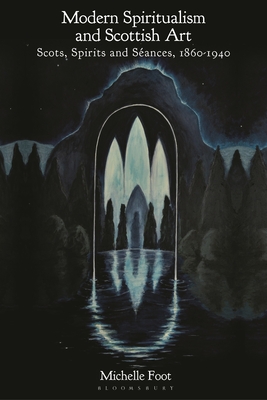 $162.00

Coming Soon - Available for Pre-Order Now
Description
---
This pioneering account of Modern Spiritualism in late 19th and early 20th-century Scotland is a compelling history of the international movement's cultural impact on Scottish art. From spirit-mediums creating's ance art to mainstream artists of the Royal Scottish Academy, this exposition reveals for the first time the extent of Spiritualist interest in Scotland.
With its interdisciplinary scope,
Modern Spiritualism and Scottish Art
combines cultural and art history to explore the ways in which Scottish art reflected Spiritualist beliefs at the turn of the 20th century. More than simply a history of the Spiritualist cause and its visual manifestations, this book also provides a detailed account of scepticism, psychical research, and occulture in modern Scotland, and the role that these aspects played in informing responses to Spiritualist ideology. Utilising extensive archival research, together with in-depth analyses of overlooked paintings, drawings and sculpture, Michelle Foot demonstrates the vital importance of Spiritualist art to the development of Spiritualism in Scotland during the 19th century. In doing so, the book highlights the contribution of Scottish visual artists alongside better-known Spiritualists such as Arthur Conan Doyle and Daniel Dunglas Home.
About the Author
---
Michelle Foot is Lecturer of Nineteenth-Century Art in the History of Art department at the University of Edinburgh, UK. She is a Fellow of the Society of Antiquaries of Scotland.