West: Tales of the Lost Lands (Hardcover)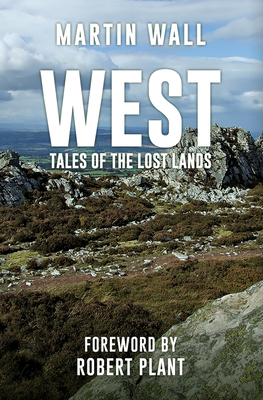 $29.95
This item is not currently available to order.
Description
---
Walter Map, Layamon, William Langland, Michael Drayton, William Shenstone, Sabine Baring-Gould, A.E. Housman, J.R.R Tolkien, Geoffrey Hill, Simon Evans, Bruce Chatwin, all experienced an epiphany in The Lost Lands of western Britain. And so did one other writer - Martin Wall.

The Welsh call 'The Lost Lands' the border counties of England such as Shropshire, Cheshire, Herefordshire, and Gloucestershire, roughly the area of the old Welsh Marches. Martin Wall explores the mysterious, liminal energy of the West and its effect on literature, and upon himself.

From an early age Martin acknowledged a lost psychical-energetic or spiritual identification with the land, as Alfred Watkins had proposed – but that this connection could be re-established, if only we made a supreme conscious effort. How were the lands 'lost'?

The author examines the failed uprising of Boudicca and the killing of Penda in this context. In the 7th century, Oswy's night attack on Cynddylan's royal hall of Llys Pengwern, outside Shrewsbury he describes as 'the end of a civilization which had endured for time beyond memory...the end of Celtic resistance in the lowlands.' From this point Martin Wall explores what survives of the Celtic culture and beliefs to the present-day. It is a personal, exciting and wonderful journey, encompassing as it does Diana the Huntress, King Cnut, C. G. Yung, the Cwpan Nanteos, and the Severn River pirates.

Anyone who has stood on Glastonbury Tor at dawn will have felt something akin to the hidden power and meanings explored here.
About the Author
---
Martin Wall has been interested in history since his early childhood, when he became fascinated by legends, folklore, magic and myth. Following his retirement, he published his first book, The Anglo-Saxon Age, in 2015. In 2019 he published The Magical History of Britain. For more information visit historyeducation.org.uk.

Robert Plant is a singer and songwriter, best known for fronting Led Zeppelin.