The Art of War and Other Chinese Military Classics (Hardcover)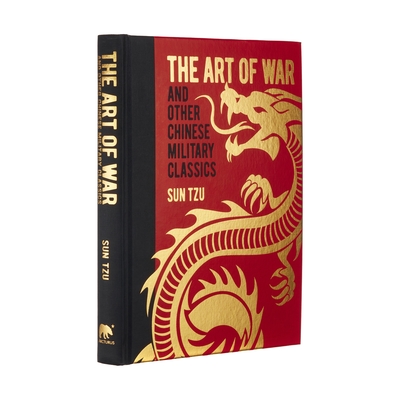 Description
---
This deluxe gift edition The Art of War and other classic Chinese military texts is presented with a striking, foil-embossed cover design, gilded page edges and beautifully designed endpapers.
Written between 500 BCE and 700 CE, these seven texts have inspired generals for millennia, both in China and the wider world. These seven texts display an understanding of strategy and warfare still relevant more than 2,000 years after they were originally written. Together, they present a uniquely eastern tradition of warfare that emphasizes speed, stealth, and cunning. Today they offer invaluable sight into leadership and corporate strategy.
Includes:
The Art of War
,
Wuzi
,
Wei Liaozi
,
Taigong's Six Secret Teachings
,
The Methods of the Sima
,
Three Strategies of Huang Shigong
, and
Questions and Replies Between Emperor Taizong of Tang and General Li Jing
.
ABOUT THE SERIES:
The
Arcturus Gilded Classics
series presents luxury gift editions of classics works, printed on opulent ivory paper, featuring hardcover Wibilin binding, foil-embossed cover designs, beautifully designed end-papers and gilded page edges. These make perfect collectibles for lovers of classic literature.
About the Author
---
Sun Tzu (544-496BC) was a Chinese general and political adviser who lived during the Spring and Autumn period of ancient China. Wu Qi (440-381BC) was a military leader and politician who lived during the Warring States period. The most ancient writer of this collection, Taigong, was a noble who helped to overthrow the Shang dynasty in China in the 11th century BC.