The Odyssey (Hardcover)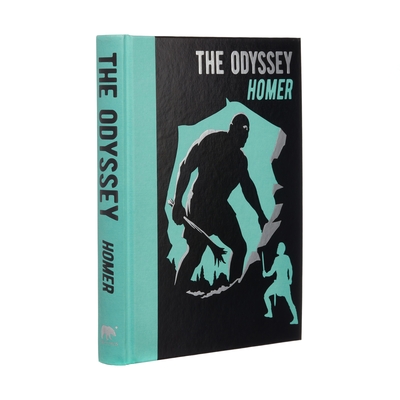 Description
---
This deluxe hardback edition presents The Odyssey, one of the most enduring classics of western civilization, with luxurious silver embossing and gilded page edges.
This ancient epic poem tells the story of Odysseus and his eventful voyage home after the Trojan War. This edition uses Alexander Pope's classic 1726 translation which perfectly captures the lyricism of this epic poem. Featured alongside the text are wonderful illustrations derived from John Flaxman's neoclassical designs, as well as a useful introduction and commentary by George Davidson which allows you to easily follow the action. With gilded page-edges, silver embossed cover design and beautifully designed endpapers, this elegant and timeless hardback edition makes a wonderful collector's item or gift.
ABOUT THE SERIES:
The
Arcturus Gilded Classics
series presents luxury gift editions of classics works, printed on opulent ivory paper, featuring hardcover Wibilin binding, foil-embossed cover designs, beautifully designed end-papers and gilded page edges. These make perfect collectibles for lovers of classic literature.
About the Author
---
Homer is reputed to be the author of both the Odyssey and its prequel, the Iliad. Although no biographical details have been discovered, he is believed to have been an historical figure whose poems were transmitted in song, following the Ancient Greek oral tradition. Alexander Pope was one of the greatest English poets of the 18th century. His translation of the Odyssey remains a classic interpretation of this masterpiece. George Davidson studied languages and linguistics at the universities of Glasgow, Edinburgh and Strasbourg, and is a graduate of Edinburgh University. A former senior editor with Chambers Harrap Publishers Ltd, he is now a freelance compiler and editor of dictionaries and other reference books. He is an Elder of the Church of Scotland, and lives in Edinburgh.