The Secret Life of the Adder: The Vanishing Viper (Hardcover)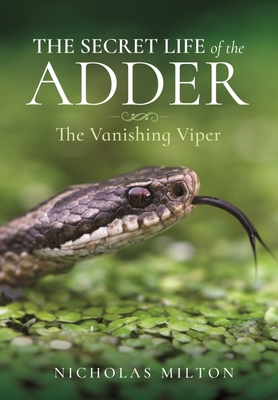 $49.95
This item is not currently available to order.
Description
---
In 2019 the most comprehensive survey ever of adders was published. According to 'Make the Adder Count' the species will disappear from most of Britain in the next 15-20 years unless we take action now to save it. But despite being a priority conservation species under the Biodiversity Action Plan, not a single nature reserve in Britain has been specifically designated to protect it.

Throughout our history we have systematically persecuted the adder over generations because it is Britain's only venomous snake. Now the adder population is in dire straits, its rapidly declining numbers occurring on increasingly small, isolated and fragmented sites. According to Make the Adder Count 90% of the sites where it still occurs have 10 or less adult snakes and are now considered to be very vulnerable to local extinction.

Despite the adder population being in dire straits, it is still not too late to save it if we act now. This book contains a 10 point adder action plan which if implemented could help to restore the adder to its former range across Britain. Using many unique photographs of the species published for the first time, it also contains a history of the adder and reveals its secret life which has made it the most successful snake in the world. With a foreword by Iolo Williams, the BBC Springwatch presenter, this book is a story of our times, one which typifies the age of extinction through which we are all living and are all responsible.