Dianetics: The Original Thesis (Abridged / CD-Audio)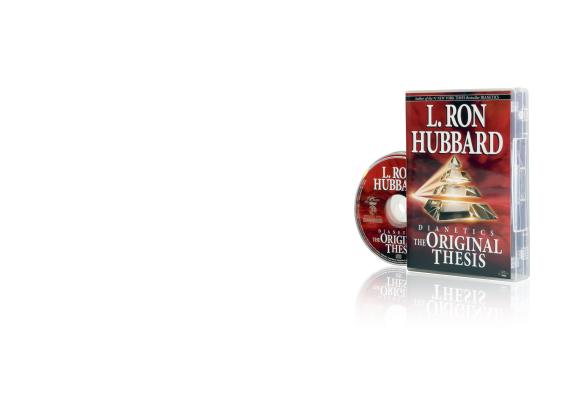 $27.50
This item is not currently available to order.
Description
---
From the author of the #1 New York Times bestseller Dianetics: The Modern Science of Mental Health, with over 22 million copies sold

Discover the first breakthroughs unlocking the unlimited potential of your mind.

"The basic individual is not a buried, unknown or different person, but an intensity of all that is best and most able in the person." —L. Ron Hubbard
 
In this book you will:
Find out what drives life
Discover the four "compartments" of life
Discover what basic personality really is
Learn about the mind, its function and operation
Learn about the primary laws of how and why Dianetics therapy works
 
Read it and start on the road to reaching your full potential.
 
About the Author
---
L. Ron Hubbard
With over two hundred million copies of his works in circulation and dozens of international bestsellers, L. Ron Hubbard has inspired a movement spanning every continent on earth. All told, those works comprise some 5,000 writings and 3,000 recorded lectures and, as such, stand as the single most embracive statement on the human mind and spirit. His breakthroughs have helped millions lead more successful lives and achieve true happiness.