Dogs: Stories and Poems (Hardcover)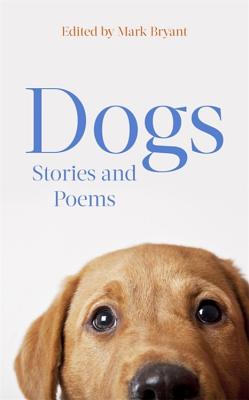 $25.29
This item is not currently available to order.
Description
---
'Handsomely produced . . . All in all, a quite absorbing collection, an easy Christmas present, and a perfect (if bulky) loo-side read.'
Jeremy Nicholas


A wonderful selection of writing on dogs, from Plato to Virginia Woolf, and from ancient Egypt to twentieth-century New York

From beautiful lyrics to madcap waggery, from Elizabeth Barrett Browning's adored lap-dog Flush to Sir Arthur Conan Doyle's terrifying Hound of the Baskervilles, and encompassing odes, fables, stories, songs, nursery rhymes and more, Mark Bryant has compiled a wonderfully evocative collection of writing on all kinds of dogs by all kinds of authors.

Included are poems by Geoffrey Chaucer, William Shakespeare, Alexander Pope, Jonathan Swift, Rudyard Kipling, Lord Byron, William Wordsworth, Robert Burns and more; humorous pieces by Lewis Carroll, Edward Lear, Ambrose Bierce and Jerome K. Jerome; and other delights from writers as varied as Charles Dickens, Charlotte Brontë, Christina Rossetti, Anton Chekhov, Mark Twain, the Brothers Grimm, Edith Wharton, Johann Wolfgang von Goethe, Louisa M. Alcott, Gertrude Stein, Katherine Mansfield, Robert Louis Stevenson, George Eliot and Jack London, amongst others.

Covering every genre, from humour and fantasy to romance and horror, and drawn from every part of the world, these stories, poems and excerpts from essays, letters, diaries and journals provide a collection to delight any dog-lover.
About the Author
---
Mark Bryant has written/compiled a number of books on pets including It's a Dog's Life: A Canine Cartoon Collection (1991, Foreword by Jilly Cooper) - featuring the best of the entries for the Dog Cartoonist of the Year Awards - which was published to mark the centenary of the National Canine Defence League (now the Dogs Trust), with all royalties going to the charity. Other books include The Church Cat: Clerical Cats in Stories and Verse (1997); Cat Tales for Christmas (1993); TheArtful Cat: A Tribute with 60 Portraits (1991); The World's Greatest Cat Cartoons (1993); The Complete Lexicat: A Cat Name Companion (1992); CATS: An Anthology of Stories and Poems (2016) and Casanova's Parrot and Other Tales of the Famous and Their Pets (2002). In addition, he is the author of Constable: A Brief History of Britain's Oldest Independent Publisher (2010) and other books. His family's much-loved canine companions have included a golden retriever and a short-haired terrier. He lives in London.
Praise For…
---
Handsomely produced . . . All in all, a quite absorbing collection, an easy Christmas present, and a perfect (if bulky) loo-side read.