Little Bee: A Novel (Hardcover)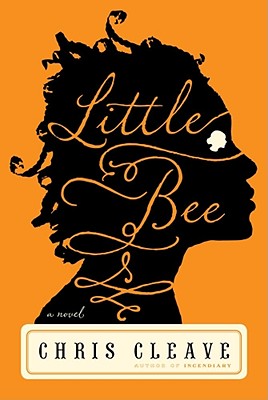 Email us for price & availability: info@oblongbooks.com
February 2009 Indie Next List
---
"Little Bee -- this novel's small but powerful narrator -- begins her story as a Nigerian refugee in England who is looking for a British couple whom she met during a horrific episode in Nigeria -- a moment that unleashes a chain of events that will make you smile, cry, think, and, ultimately, pray for the best in humanity to win."
— Valerie Koehler, Blue Willow Bookshop, Houston, TX
February 2010 Indie Next List
---
"This stunning and compassionate novel brings faraway places near and makes incredible experiences real. From London to Nigeria, you'll grip the book tightly in your hands and hold its characters close to your heart: a young girl, a tormented idealistic journalist, and a fearless mother whose pierce love is a wonder."
— Mark David Bradshaw, Watermark Books, Wichita, KS
Summer '10 Reading Group List
---
"This is one of the few books I've read that I couldn't put down. The story is brilliant and powerful. The two main characters are Little Bee, a Nigerian refugee, and Sarah, an British magazine editor whose life is thrown into turmoil by Little Bee's arrival. With some incredible ruminations on immigration, grief, and the human spirit, Chris Cleave weaves a story you will never forget."
— Stephanie Walker, The Boulder Book Store, Boulder, CO
Description
---
The lives of a sixteen-year-old Nigerian orphan and a well-off British woman collide in this page-turning #1 New York Times bestseller and book club favorite from Chris Cleave.

We don't want to tell you too much about this book. It is a truly special story and we don't want to spoil it. Nevertheless, you need to know something, so we will just say this: It is extremely funny, but the African beach scene is horrific. The story starts there, but the book doesn't. And it's what happens afterward that is most important. Once you have read it, you'll want to tell everyone about it. When you do, please don't tell them what happens either. The magic is in how it unfolds.
About the Author
---
Chris Cleave is the author of Everyone Brave is Forgiven, Gold, Incendiary, and the #1 New York Times bestseller Little Bee. He lives with his wife and three children in London, England. Visit him at ChrisCleave.com or on Twitter @ChrisCleave.
Praise For…
---
"...[an] immensely readable and moving second novel... The character and voice of Little Bee reveal Cleave at his finest... An affecting story of human triumph." -- New York Times Book Review

"Book clubs in search of the next Kite Runner need look no further than this astonishing, flawless novel... Cleave (Incendiary) effortlessly moves between alternating viewpoints with lucid, poignant prose and the occasional lighter note. A tension-filled dramatic ending and plenty of moral dilemmas add up to a satisfying, emotional read." -- Library Journal

"Little Bee will blow you away....In restrained, diamond-hard prose, Cleave alternates between these two characters' points of view as he pulls the threads of their dark -- but often funny -- story tight. What unfolds between them...is both surprising and inevitable, thoroughly satisfying if also heart-rending." -- Washington Post

"Utterly enthralling page-turner...Novelist Cleave does a brilliant job of making both characters not only believable but memorable....These compelling voices grip the reader's heart and do not let go even after the book's hyper-tense final page. Little Bee is a harrowing and heartening marvel of a novel." -- Seattle Post-Intelligencer

"Every now and then, you come across a character in a book whose personality is so salient and whose story carries such devastating emotional force it's as if she becomes a fixed part of your consciousness. So it is with the charmingly named title character in Chris Cleave's brilliant and unforgettable Little Bee..." -- The Oregonian

"Stunning." -- People (Four Stars and a People Pick)

"Cleave has a Zola-esque ability to write big and deeply....[he] makes the reader think about political issues and care about his characters." -- USA Today

"The voice that speaks from the first page of Chris Cleave's Little Bee is one you might never have heard -- the voice of a smart, wary, heartsick immigrant scarred by the terrors of her past....Read this urgent and wryly funny novel for its insights into simple humanity, the force that can disarm fear." -- O Magazine

"...Little Bee is a loud shout of talent." -- Chicago Sun-Times

"Vividly memorable and provocative...heartwarming and heartbreaking...Cleave paces the story beautifully, lacing it with wit, compassion, and, even at the darkest moments, a searing ray of hope." -- Boston Globe
We appreciate your continued support!
If you would like to make a donation to help us through CLICK HERE.