A Short History of Women (Paperback)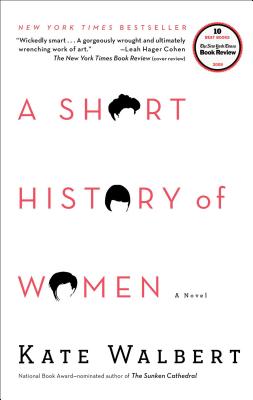 Description
---
NOMINATED FOR THE LOS ANGELES TIMES BOOK PRIZE
A profoundly moving portrait of the complicated legacies of mothers and daughters, A Short History of Women chronicles five generations of women from the close of the nineteenth century through the early years of the twenty-first. Beginning in 1914 at the deathbed of Dorothy Trevor Townsend, a suffragette who starves herself for the cause, the novel traces the echoes of her choice in the stories of her descendants--a brilliant daughter who tries to escape the burden of her mother's infamy; a granddaughter who chooses a conventional path, only to find herself disillusioned; a great-granddaughter who wryly articulates the free-floating anxiety of post-9/11 Manhattan. In a kaleidoscope of characters and with a richness of imagery, emotion, and wit, A Short History of Women is a thought-provoking and vividly original narrative that crisscrosses a century--a book for "any woman who has ever struggled to find her own voice; to make sense of being a mother, wife, daughter, and lover" (Associated Press).
Praise For…
---
"Wickedly smart . . . A gorgeously wrought and ultimately wrenching work of art."
—Leah Hager Cohen, New York Times Book Review (cover review)



"Ambitious and impressive . . . Reminiscent of a host of innovative writers from Virginia Woolf to Muriel Spark to Pat Barker . . . A witty and assured testament to the women's movement and women writers, obscure and renowned."—Washington Post



"A subtle and profound book, as thought-provoking as it is moving."
—Ann Packer, author of The Dive From Clausen's Pier



"What a marvelous book: one part Transit of Venus, one part Stone Diaries, one part incomparable. Actually, that's not true: she write like a female Ian McEwan."--Stacy Schiff, Pulitzer-Prize winning author of A Great Improvisation: Franklin, France, and the Birth of America