Understanding Your Instructional Power: Curriculum and Language Decisions to Support Each Student (Paperback)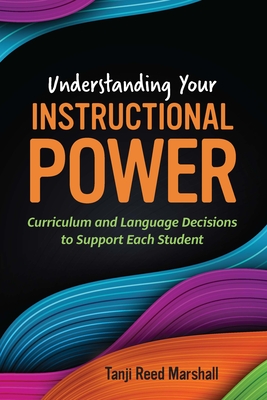 $32.95

Available in our Warehouse: Usually Ships in 3-8 Days
Description
---
Explore the web of factors that influence your power as a teacher--and how you can better use that power to foster student agency and empowerment.
What kind of power do teachers have? What influences their instructional decision making--and how does that affect students, particularly Black students and other students of color? How can educators move away from practices that oppress and devalue students to practices that support and empower them?
These are just a few of the questions that author Tanji Reed Marshall answers in Understanding Your Instructional Power. Countering the notion that teachers are powerless in the classroom, she introduces the Power Principle to help teachers unpack how they understand and use the power associated with their authority and responsibility as an educator. Drawing from her own experience as a classroom teacher and coach, Reed Marshall explains how the Power Principle reveals itself through various elements, including language use (by both students and teachers), hidden curriculum, and classroom culture. She identifies four levels of curricular autonomy that teachers have (Unfettered, Calibrated, Restricted, and Minimal) and four dimensions of instructional power that characterize their classroom environment (Empowering, Agentive, Protective, and Disenfranchising).
Reflection exercises throughout the book guide readers through a deep analysis of their personal and professional histories and ideologies, including how these influence students' learning experiences. Reed Marshall shares her own journey of setbacks and progress as she offers support and encouragement to K-12 teachers seeking to use their power in productive ways so that all students can bring their full selves to class and receive the education they deserve.