Voices in First Person: Reflections on Latino Identity (Hardcover)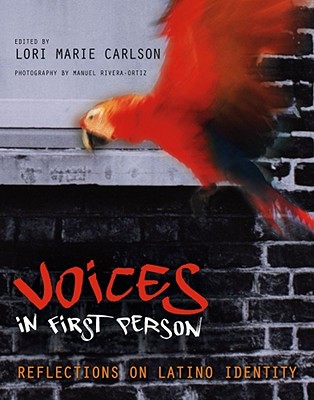 Email us for price & availability: info@oblongbooks.com
Special Order - Subject to Availability
Description
---
WANTING TO BELONG. WANTING TO GO HOME. LOVE. REGRET. FAMILY LEGENDS. DREAMS. REVENGE. ENGLISH. SPANISH.
This eclectic, gritty, and groundbreaking collection of short monologues features twenty-one of the most respected Latino authors writing today, including Sandra Cisneros, Oscar Hijuelos, Esmeralda Santiago, and Gary Soto. Their fictional narratives give voice to what it's like to be a Latino teen in America. These voices are yearning. These voices are angry. These voices are, above all else, hopeful. These voices are America.
About the Author
---
Lori Marie Carlson is the author of two novels, two landmark bilingual poetry anthologies, and many other young adult and children's books. Oscar Hijuelos is a first-generation Cuban American and the first Latino to win the Pulitzer Prize for fiction. He has written six novels, the most recent of which is A Simple Habana Melody. They live in New York City.
Praise For…
---
"While Laura Amy Schlitz introduced younger readers to voices from a medieval village in her recent Newbery Medal winner, Carlson, editor of the bilingual poetry anthology Cool Salsa (rev. 11/94), returns here with a superb collection of contemporary voices from the Latino community. All the contributors are Latino, and a few, such as Gary Soto and Sandra Cisneros, should already be familiar to young adults. While there is quite a range of style and content in these vignettes, they all evince pride in a cultural heritage that celebrates faith and tradition, food and language, and the importance of family." -- Horn Book Magazine
We appreciate your continued support!
If you would like to make a donation to help us through CLICK HERE.