Frederick Douglass: For the Great Family of Man (Paperback)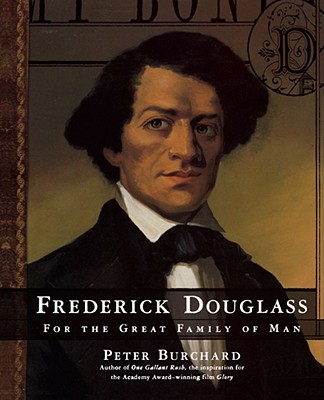 $13.95

Available in our Warehouse: Usually Ships in 3-8 Days
Description
---
In a swift and compelling narrative, acclaimed historian Peter Burchard tells the story of the greatest black American of the nineteenth century, a pioneer who laid down a firm foundation for all men and women who came after him.

As a child and as a youth, Frederick Douglass was enslaved, but his intelligence, his resilient character, and his innate charm, together with a measure of good fortune, helped him survive. He became a forceful speaker and persuasive writer and conducted a campaign to abolish slavery and secure civil rights for his people and for all Americans. He saw himself as a soldier in a battle for the dignity of the "great family of man."

This new biography presents Douglass as he lived through the misery, tragedy, and heartbreak of his early years, as he escaped from slavery only to endure anxiety and outrage in the free states of the North. He eventually made his way to Great Britain, where he lectured forcefully against slavery.

In the United States, as the Civil War began, Douglass recruited young black men to fight and die for their freedom and the freedom of their brothers held in bondage in the South. He became a friend and counselor to presidents, senators, and governors.
About the Author
---
Peter Burchard (1921–2004) was the author of over twenty fiction and nonfiction books for young readers and adults, including One Gallant Rush: Robert Gould Shaw and His Brave Black Regiment, a major historical source for the motion picture Glory, which won three Academy Awards. Two of his books were listed by the American Library Association as notable books. The New York Times praised him highly, saying that "he uses historical fact with skill" and describing him as having "a splendid facility for characterization." He lived in Williamstown, Massachusetts.