Too Soon Old, Too Late Smart (Compact Disc)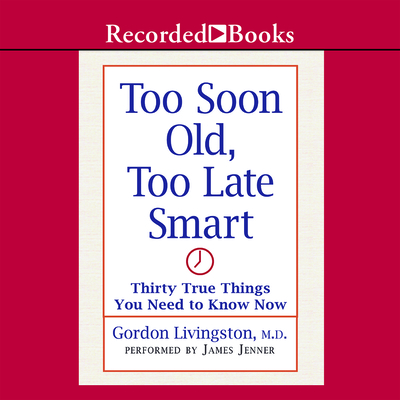 $19.99
This item is not currently available to order.
Description
---
Psychiatrist Gordon Livingston presents 30 truths about life and human relationships he has gleaned from more than 30 years of experience listening to his patients' trials and tribulations. Too Soon Old, Too Late Smart addresses the nature of personal success and the many ways to avoid the entanglements of self-imposed unhappiness. From serving in Vietnam to experiencing the deaths of two children, Livingston has faced life at its most difficult and emerged to share these lifeaffirming truths: we are what we do; only bad things happen quickly; the statute of limitations has expired on most of our childhood traumas. These and other hard-earned truths are presented in clear, compelling prose sure to change the lives of readers everywhere.