The Secret Garden: (illustrated by Charles Robinson) (Paperback)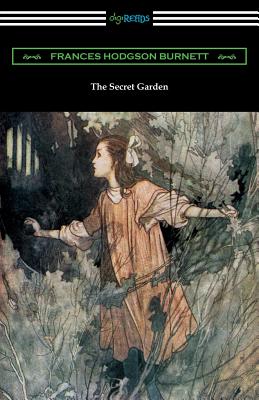 Description
---
One of the most beloved children's stories of all time "The Secret Garden" is arguably Frances Hodgson Burnett's most famous novel. First serialized in the fall of 1910 and in book form in 1911, "The Secret Garden" is the story of Mary Lennox, a sick young girl living in India with her parents. Mary rarely sees her parents though, as her sick and unsightly condition is too much for them to bother with. She is placed in the constant care of Indian servants until an outbreak of cholera kills everyone in the Lennox household except for Mary. Mary returns to Yorkshire to live with her uncle, Archibald Craven. It is here that Mary learns of a secret garden that belonged to the late wife of her uncle. Mary is instantly intrigued and sets out to find this secret garden and what is contained within. This classic story is one which explores the healing power inherent in all living things, in this case that which grows in the garden. For its inspirational outlook in the face of tragic circumstances "The Secret Garden" is a work that has come to be cherished by generations of young readers ever since its first publication. This edition is printed on premium acid-free paper and is illustrated by Charles Robinson.
We appreciate your continued support!
If you would like to make a donation to help us through CLICK HERE.