Dead Dead Demon's Dededede Destruction, Vol. 5 (Dead Dead Demon's Dededede Destruction #5) (Paperback)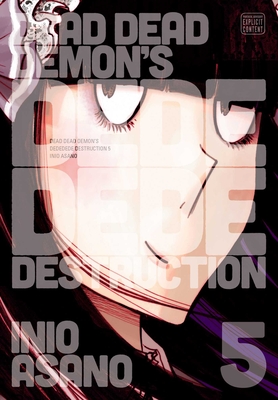 $14.99

Available in our Warehouse: Usually Ships in 3-8 Days
Description
---
It's just an everyday apocalypse.

Three years ago the aliens invaded Tokyo.

Nothing was ever the same again.

But after a while, even impending doom starts to feel ordinary.

Now that it's totally legal for civilians to kill Invaders, private companies have been rushing to prove their worth in the containment efforts, and their confirmed kill rates are starting to rival those of the SDF! But there are signs of trouble with the mother ship, and perhaps the Invaders are getting tired of this one-sided slaughter.

Meanwhile, Ontan has found an Invader in a human suit and is keeping him at Kadode's apartment. He's a bit strange as housemates go, but at least things between Kadode and Mr. Watarase seem to be heating up!
About the Author
---
Inio Asano, a bona fide earthling, was born in Ibaraki, Japan, in 1980. In 2001, his short story "Uchu kara Konnichiwa" (Hello from Outer Space) won the first Sunday GX Rookie Prize. Later, GX published his series Subarashii Sekai, available in English from VIZ Media as What a Wonderful World! His other works include Hikari no Machi (City of Light), Nijigahara Holograph and Umibe no Onna no Ko (A Girl on the Shore), as well as solanin and Goodnight Punpun, also available from VIZ Media.