The Art of War (Signature Classics) (Paperback)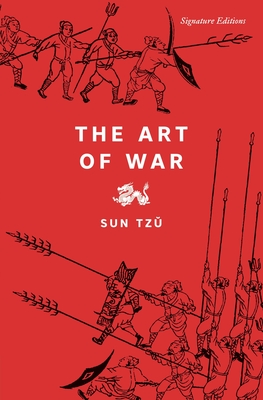 Description
---
The Art of War by general and philosopher Sun Tzu is an influential book of strategy that has found applications in countless situations beyond the war room.
More than 2,000 years old, this classic of Chinese philosophy lays out a systematic, rational approach to tactics and strategy that leaders worldwide have applied not only to the military, but also to business, law, martial arts, and sports. This edition uses Lionel Giles's classic translation. Giles's extensive annotations and commentary on Sun Tzu's aphorisms and proverbs are also included.
About the Author
---
Sun Tzu (544-496 BCE) was a philosopher and military strategist. His many aphorisms about combat strategy were later compiled as The Art of War, which has enjoyed international popularity over two-and-a-half millennia.