The Hamster Handbook (B.E.S. Pet Handbooks) (Paperback)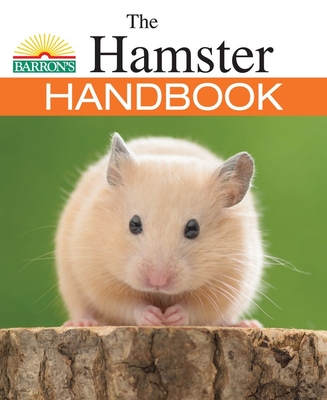 Description
---
A favorite among new and experienced hamster owners, the Hamster Handbook is your comprehensive guide to everything hamster history, breeds, housing, nutrition, enrichment, and more. Written in an engaging manner with bits of humor, both adults and children will enjoy reading these full-colored pages that are filled with advice and knowledge from breeders, veterinarians, and other pet experts.
Inside you will find:
History of the hamster, starting from the 1700s
Tips on where to purchase and how to select your hamster
Breeding and reproductive information
Disease and ailment prevention tips
Body language and auditory communication
Housing styles, setup, and cleaning advice
Money saving DIY ideas for hamster enrichment
Dietary information and how to read food labels
More!
Part of the expertly written Pet Handbooks series, the Hamster Handbook will become your go-to guide to the pleasures and duties of hamster care.