Asian American Connective Action in the Age of Social Media: Civic Engagement, Contested Issues, and Emerging Identities (Paperback)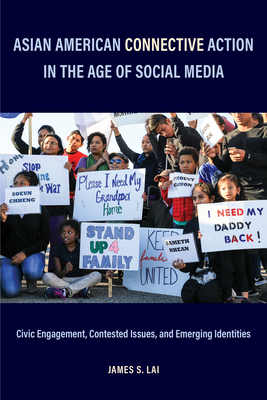 $35.94

Available in our Warehouse: Usually Ships in 3-8 Days
Description
---
Social media provides ethno-racial immigrant groups—especially those who cannot vote due to factors such as lack of citizenship and limited English proficiency—the ability to mobilize and connect around collective issues. Online spaces and discussion forums have encouraged many Asian Americans to participate in public policy debates and take action on social justice issues. This form of digital group activism serves as an adaptive political empowerment strategy for the fastest-growing and largest foreign-born population in America. Asian American Connective Action in the Age of Social Media illuminates how associating online can facilitate and amplify traditional forms of political action.  
James Lai provides diverse case studies on contentious topics ranging from affirmative action debates to textbook controversies to emphasize the complexities, limitations, and challenges of connective action that is relevant to all racial groups. Using a detailed multi-methods approach that includes national survey data and Twitter hashtag analysis, he shows how traditional immigrants, older participants, and younger generations create online consensus and mobilize offline to foment political change. In doing so, Lai provides a nuanced glimpse into the multiple ways connective action takes shape within the Asian American community.
About the Author
---
James S. Lai is a Professor in the Ethnic Studies Department at Santa Clara University with a courtesy appointment in the Department of Political Science. He is the author of Asian American Political Action: Suburban Transformations and coeditor of Asian Americans Politics: Law, Participation and Policy.