Leave It in the Ground: The Politics of Coal and Climate (Hardcover)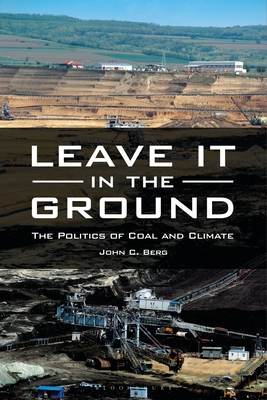 $70.00
This item is not currently available to order.
Description
---
Coal provided the energy to build modern civilization. This energy source raised standards of living, multiplied the earth's population, and enabled people in developed countries to enjoy leisure time. Today, we know that if we burn all the coal available, climate change will continue to increase. But the use of coal isn't purely an environmental issue; there are also political and economic forces at play. This book examines the politics and environmental impact of coal production and distribution, presenting a clear point of view--that we must shift away from coal use--backed by hard data and supplying specific prescriptions for opposing and regulating the coal industry.
Author John C. Berg explains how ending the burning of coal (and of oil and natural gas) is a political problem rather than a technical one; explodes the clean coal myth, providing scientific documentation of how burning coal emits more greenhouse gases per unit of energy than any other fuel; and describes how controlling coal use in the United States will also serve to restore the possibility of a meaningful international climate agreement. Additionally, readers will understand the critical importance of activism--from local to international--in spurring government regulation to control the coal industry, which can only be defeated politically.
About the Author
---
John C. Berg is professor of government and director of environmental studies at Suffolk University.