The Principles of the Nutrition of Livestock - With Information on Vitamins, Digestibility and Energy Values (Paperback)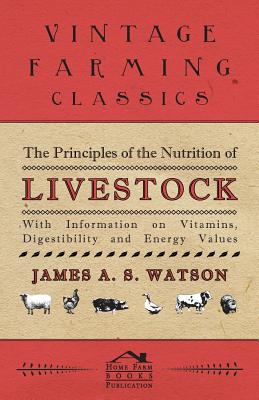 $19.19
This item is not currently available to order.
Description
---
This antique volume contains a detailed treatise on nutrition in relation to livestock, with information on vitamins, digestibility, energy values, and much more besides. Including a wealth of useful and interesting information pertaining to the successful feeding of various farm animals, 'The Principles of the Nutrition of Livestock' will be of considerable value to the farmer, and anyone occupied in the keeping of livestock. The chapters of this text include: 'The Constitution of Feeding Stuffs', 'Classification of Feeding Stuffs', 'Vitamins', 'The Digestibility of Nutrients', 'Food Requirements', 'Maintenance Requirements - Energy', 'Maintenance requirements - Protein', 'Energy for Production', 'Protein Requirements for Production', etcetera. We are proud to republish this vintage text, now complete with a new introduction on farming.