Delivering Health Care in America: A Systems Approach (Paperback)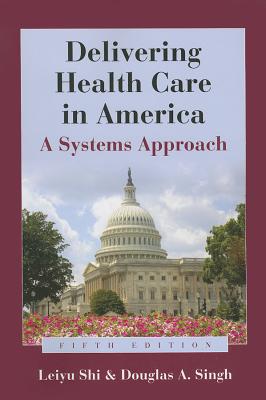 $117.95
This item is not currently available to order.
Description
---
Given The Recent And Rapid Developments In The Delivery Of Health Care In The United States, Never Has It Been More Important To Have The Most Up-To-Date Resources For Teaching Students About This Complex And Dynamic Industry. Now In Its Fifth Edition, Delivering Health Care In America Offers The Most Current And Comprehensive Overview Of The Basic Structures And Operations Of The U.S. Health System--From Its Historical Origins And Resources, To Its Individual Services, Cost, And Quality. Using A Unique "Systems" Approach, This Bestselling Text Brings Together An Extraordinary Breadth Of Information Into A Highly Accessible, Easy-To-Read Resource That Clarifies The Complexities Of Health Care Organization And Finance, While Presenting A Solid Overview Of How The Various Components Fit Together. New To This Edition: New Material On U.S. Health Reform New Material On Health Reform In Other Countries New Material On Healthy People 2020 New Information On CMS'S Innovative Healthcare Delivery New Information On Community Health Centers Introduction Of The Medical Home Concept Data Update Throughout The Book Latest Research Findings As Applicable Enhanced Content On The Patient Protection And Affordability Act Of 2010 Enhanced Content On Clinical Guidelines Enhanced Content On Public Health System And Services Enhanced Content On Vulnerable Populations Enhanced Content On Primary Care From The Global Perspective Revised Perspectives On The Future Of Health Care In America Instructor Resources: Transition Guide, Instructor's Manual, Powerpoint Presentations, Testbank Student Resources: Glossary, Flash Cards, Crosswords, Matching Questions, Web Links.