Brain Games - 2 Books in 1 - Crossword Puzzles (Large Print / Spiral)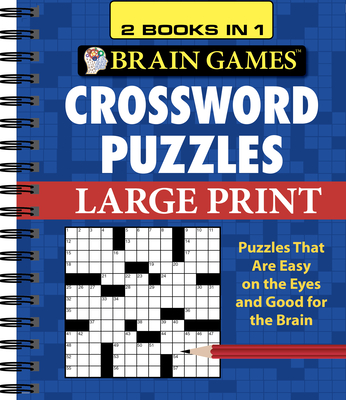 Description
---
Two gigantic crossword puzzles books in one book More than 150 crosswords to challenge your mind and keep you busy for weeks
The clues are easy to read, and the puzzles have plenty of room to write in. Meanwhile, your brain will get a terrific workout.
The crosswords have a wide range of topics from sports to entertainment and from history to science and so on.
This book makes for a great gift to anyone who loves crossword puzzles.
384 pages.