Make It Dirty: The Game of Familiar Films Made Filthy (Funny NSFW Adult Party Game, Bachelorette Party Gift Idea) (Game)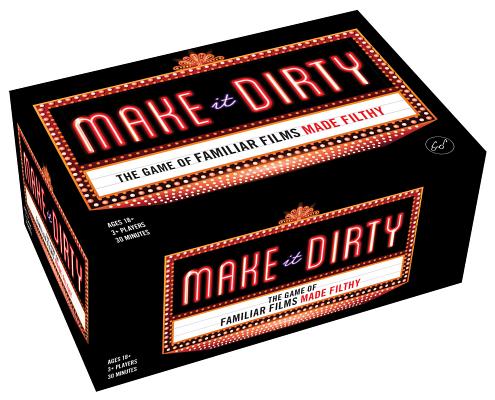 Description
---
An outrageously funny adult party game of sinful cinematic parody that's only as dirty as you make it! Players draw a Movie Title card from the deck of 200 beloved Hollywood classics, set the timer, and race to come up with the filthiest parody title. For players who are looking for an extra-large challenge, they can add on a Make It Harder card such as "Include a household appliance" or "Add a sound effect" to win bonus points. For 4 or more dirty-minded friends, this game will keep the fun going all night long.
We appreciate your continued support!
If you would like to make a donation to help us through CLICK HERE.