Let's Play Football: Everything You Need to Know for Your First Practice (Hardcover)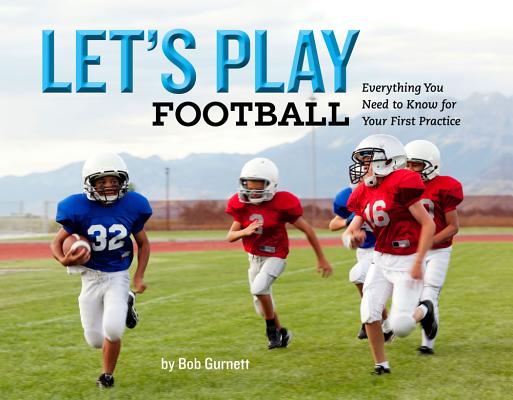 $12.95
This item is not currently available to order.
Description
---
PLAY BALL This photographic picture book is the perfect resource to get your little athlete ready for their first football game or practice. How do you score points? What do I wear to a game? Who is going to be on my team? How can I get better outside of practice? Football can be complicated, but this unique book has all the information kids needs before trying to throw their first touchdown. Filled with diagrams, helpful photos, and even practice tips, it helps young athletes prepare for their first season and understand the most important elements of their sport.
About the Author
---
Bob Gurnett is an all-star Wiffle-ball pitcher, writer, and comedian who has been featured on Crom, and Beast Village, and at Hudson Valley comedy festivals. His first book was published by Chronicle Books in spring 2018. Bob lives in Brooklyn, NY.