Drug Safety: Problems, Pitfalls and Solutions in Identifying and Evaluating Risk (Paperback)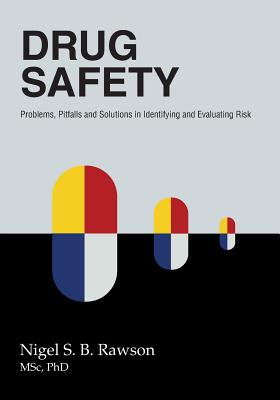 $34.99

Available in our Warehouse: Usually Ships in 3-8 Days
Description
---
With "Big Pharma" garnering an increasing number of negative headlines due to reports of adverse drug reactions and a surge in prescription drug addiction and overdose deaths, many people are increasingly skeptical about the safety of modern pharmaceutics and the moral integrity of the pharmaceutical industry. This book was written to provide a balanced perspective on drug safety risks.

No therapeutic prescription drug is entirely risk-free. Before receiving marketing approval, new drugs go through arduous and expensive testing processes that can take up to a decade and cost over two billion dollars. While not perfect, the process is far from a "Wild West" environment where big pharmaceutical companies ride roughshod over government regulators. However, author and pharmacoepidemiologist Nigel Rawson argues, the antipathy that is common between governments, pharmaceutical industry and academic experts in Canada needs to change to an environment of collaboration and partnership to enhance our ability to respond in a timely fashion to future pharmaceutical crises.

While directed mainly at students in the health sciences and pharmaceutical professionals, this book will be of interest to anyone, including lay people and policy makers, who would like to know more about the evolution of the prescription drug evaluation and risk assessment process. Although the book focuses primarily on Canada, it makes comparisons with the United States and Europe, and several of the author's recommendations for how to improve the prescription drug evaluation process are applicable worldwide.