Central Illinois Train Depots (Images of Rail) (Paperback)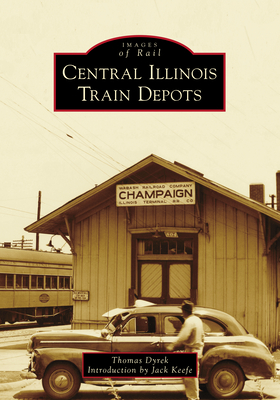 $21.99
This item is not currently available to order.
Description
---
From the mid-1800s to the early 1960s, the most integral place for Central Illinois communities was the train depot. These buildings, home to wooden benches, telegraph equipment, and old train schedules hanging on the wall, were the gateway to the rest of the world. One could catch a train to almost anywhere in the United States back in the day, but during the postwar years of America, the railroad depot faded into history. Decreased train ridership due to the increasing popularity of air travel and automobiles led to thousands of these once-important buildings closing and later being burned or torn down. From larger union depots in cities like Bloomington and Peoria to smaller isolated stops, Central Illinois Train Depots tells the story of buildings that once played vital roles in the development of communities throughout Central Illinois.