Murder at the Roosevelt Hotel in Cedar Rapids (True Crime) (Paperback)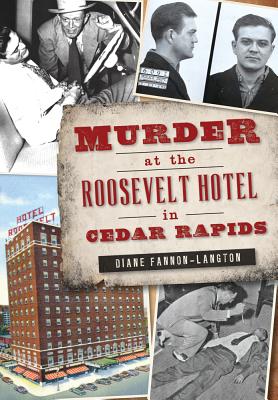 $24.19
This item is not currently available to order.
Description
---
Byron C. Hattman sealed his fate when he checked into the Roosevelt Hotel on December 13, 1948. A maid found his body in a blood-spattered room two days later. An investigation linked him to the young wife of St. Louis pediatrician Robert C. Rutledge, who confessed to the brutal attack after trying to poison himself. The scandal made national headlines and seemed like an easy case for the Linn County court. That is, until new evidence changed the story completely. Reporter and author Diane Fannon-Langton uncovers the truth and compiles the complete details of the Hattman slaying for the first time.