Forest Park (Images of America) (Paperback)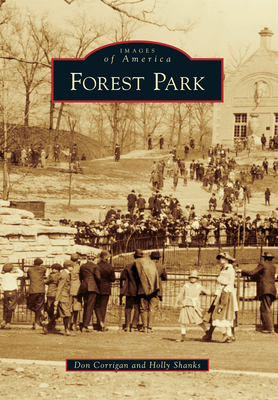 $24.19
This item is not currently available to order.
Description
---
At 1,293 acres, Forest Park exceeds the size of New York's Central Park by nearly 500 acres, and within are lakes, hills, wetlands, woodlands, and bountiful recreational opportunities. Within a few decades of its 1876 opening, Forest Park became the host for the 1904 St. Louis World's Fair, as well as the 1904 Summer Olympics. Known as the Heart of St. Louis, the park features amazing attractions, such as the Saint Louis Zoo, the Saint Louis Art Museum, the Missouri History Museum, The Muny, and the Saint Louis Science Center. Millions of Americans have come to Forest Park for world-class festivities and for celebrations of heroes, from Lewis and Clark to explorers of outer space. Today, the park continues to host remarkable events, including Fair St. Louis, Earth Day, Shakespeare in the Park, and LouFest.