Hey, Dollface (MP3 CD)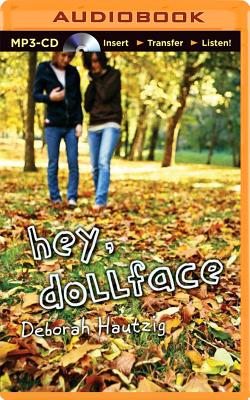 $15.74
This item is not currently available to order.
Description
---
Val and Chloe just don't fit in at their fancy private school in Manhattan. Together, they ditch school, visit cemeteries and thrift shops, spend their days trolling the city streets, and have sleepovers during which they confide all their secret thoughts--like whether they believe in God, which guys they're attracted to, and how Val feels after she gets hit on by a man she babysits for.
Lately, Val has all kinds of questions. Especially about sex. So Val turns to the two people who have always given her the most honest answers possible: her mother and Chloe. Unfortunately, not even Val's mother--an adult --has all the answers.
Val starts to think that maybe she's not "normal" at all. Because she has some other feelings for Chloe. Feelings that she never expected to have. Would Chloe think those feelings were wrong? And her biggest question of all: How do you separate loving someone as a friend and the other kind of love--or do they cross over sometimes?
With honesty and humor, acclaimed author Deborah Hautzig's 1978 novel is an unforgettable exploration of friendship and love--and all the invisible lines that come with them.