The Chinese Zheng Zither: Contemporary Transformations (Hardcover)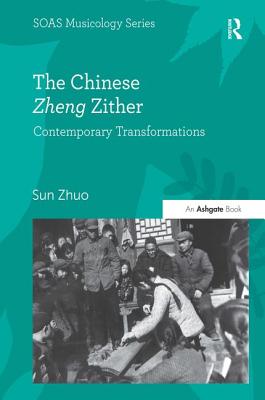 $238.00
This item is not currently available to order.
Description
---
The zheng zither is one of the most popular instruments in contemporary China. It is commonly regarded as a solo instrument with a continuous tradition dating back to ancient times. But in fact, much of its contemporary solo repertory is derived from several different regional folk ensemble repertories of the mid-twentieth century. Since the setting up of China's modern conservatories, the zheng has been transformed within these new contexts of professional music-making. Over the course of the twentieth century, these regional folk repertories were brought into the performance traditions of modern regional zheng schools. From this basis, a large new zheng repertory was created by conservatory musicians, combining aspects of Western classical music with folk music materials. With the 'opening up' of China's economy since the 1980s, the zheng has been brought into the wider stage of international music-making which includes contemporary art music compositions by overseas based Chinese composers and commercial world music works by Western composers. Through a series of case studies, this book explores how the transformation of the Chinese zheng has constantly responded to its changing social context, critiquing the long-standing arguments concerning 'authenticity' in the development of tradition. This work arises out of, and reflects on, the research methodologies known as performance as research. As an insider to the tradition, brought up within China's zheng society, a trained and practising zheng performer, this study is largely drawn from the author's own experiences of practising and performing the music in question; her study also draws on fieldwork, as well as primary and secondary written sources in Chinese and English. This book is accompanied by downloadable resources which contain audio visual materials relating to the author's fieldwork and zheng performances by different zheng musicians.
About the Author
---
Sun Zhuo is a Senior Lecturer at the School of Music, Shaanxi Normal University, China. She earned her BA and MA in zheng performance from the Central Conservatory of Music, Beijing, and her PhD in Ethnomusicology from the School of Oriental and African Studies University of London in 2011. She is in high demand as a zheng player both in China and abroad and has released a number of albums in which she interprets both traditional and contemporary Chinese zither music.