Perspectives on the Music of Christopher Fox: Straight Lines in Broken Times (Hardcover)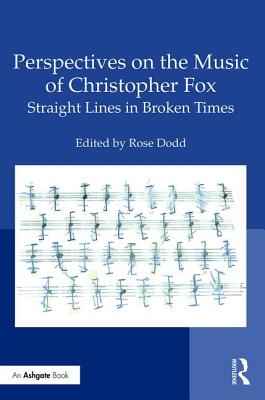 $280.00
This item is not currently available to order.
Description
---
Christopher Fox (1955) has emerged as one of the most fascinating composers of the post-war generation. His spirit of experimentalism pervades an oeuvre in which he has blithely created his own version of a range of contemporary musical practices. In his work many of the major expressions of European cultural activity - Darmstadt, Fluxus, spectralism, postminimalism and more - are assimilated to produce a voice which is uniquely resonant and multifaceted. In this, the first major study of his work, musicologists, composers, thinkers and practitioners scrutinize aspects of Christopher Fox's music, each exploring elements that relate to their own distinct areas of practice, tracing Fox's compositional trajectory and situating it within post-war contemporary European music practice. Above all this book addresses the question: How can one person dip his fingers into so many paint pots and yet retain a coherent compositional vision? The range of Fox's musical concerns make his work of interest to anyone who wants to study the development of so-called new music spanning the latter twentieth century into the twenty first century.