When the Last Lion Roars: The Rise and Fall of the King of Beasts (Hardcover)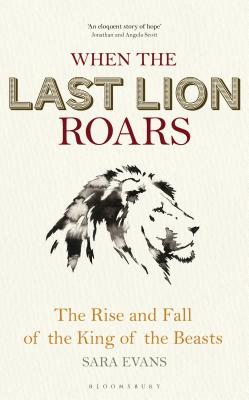 $30.80
This item is not currently available to order.
Description
---
The 2015 killing of a much-loved lion called Cecil by an American big-game hunter in Zimbabwe sparked international outrage. It also drew world attention to shrinking numbers of the 'king of the beasts' and and the facts that humans continue to hunt them for sport. There are no lions left north of the Sahara and their range in southern Africa has shrunk considerably. Two sub species have already gone. With numbers down to just 20,000, many experts believe, that without effective conservation plans in place, Africa's remaining lions will be wiped out by the mid half of this century.

Sara Evans considers the cultural significance of the Lion over thousands of years as well as its historic rise and fall as a global species. She also explores the many, and often complex, reasons that explain why numbers have plummeted so catastrophically in recent decades. As humans are the lion's only predator, she asks what is being done to reverse, or at least stem this hemorrhage?

By interweaving vivid personal encounters with Africa's last lions--from Kenya in the northeast to Botswana in the south--visits to breeding projects in the west and their protectors all over the continent, she hopes to answer this question as well as turn the spotlight on the plight of Africa's most iconic and mesmerizing animals.

The narrative also includes photographs, illustrations and maps as well as insights from experts in the field.
About the Author
---
Sara Evans is an award-winning writer and photojournalist, specializing in travel and wildlife. Newspapers and magazines that have featured her work include: Telegraph Sunday Telegraph Independent on Sunday The Mail on Sunday The Australian Sydney Morning Herald The Age Boston Globe Lonely Planet Travel Magazine BBC Wildlife Magazine Africa Geographic Countryside and Wildlife magazine.
She won the 2005 Independent on Sunday and Bradt Travel Writing competition and has been shortlisted in a number of BBC writing competitions and been a panelist at Bradt travel-writing seminars.
Praise For…
---
"This highly readable report is a valuable effort to turn the Cecil moment into a movement." —Kirkus