The Wargaming Compendium (Paperback)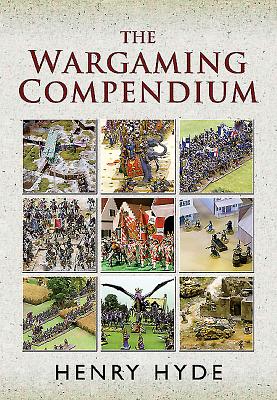 $38.45
This item is not currently available to order.
Description
---
This book gives a complete overview of the hobby of 'wargaming with miniatures, especially suitable for the newcomer but also containing sufficient depth and breadth of information to attract the more experienced gamer. Packed with color photographs, maps and diagrams the book is a visual treat, but one built on the solid foundations of a highly literate and engaging text that does not 'dumb down' the hobby. Every aspect is explained clearly and in a way that both informs and entertains, with plenty of personality, gentle humor and a lightness of touch. The contents will include a brief history of the development of wargaming and advice on such subjects as: choosing a period, from ancients to sci-fi; the question of scale (not only of miniatures, but the size of game from the smallest skirmishes to epic battles), terrain, buying and painting miniatures, creating scenarios for wargames, running a campaign, solo wargaming and so on. It will also include simple rules for gladiator combat and Wild West skirmishes as well as a Comprehensive rules system for the horse and musket era.