The Comedy Studies Reader (Paperback)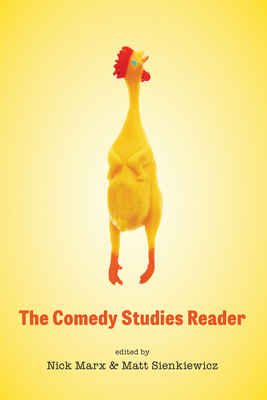 $40.43

Available in our Warehouse: Usually Ships in 3-8 Days
Description
---
Winner, MPCA/ACA Book Award, Midwest Popular Culture Association / Midwest American Culture Association, 2020
From classical Hollywood film comedies to sitcoms, recent political satire, and the developing world of online comedy culture, comedy has been a mainstay of the American media landscape for decades. Recognizing that scholars and students need an authoritative collection of comedy studies that gathers both foundational and cutting-edge work, Nick Marx and Matt Sienkiewicz have assembled The Comedy Studies Reader.
This anthology brings together classic articles, more recent works, and original essays that consider a variety of themes and approaches for studying comedic media—the carnivalesque, comedy mechanics and absurdity, psychoanalysis, irony, genre, race and ethnicity, gender and sexuality, and nation and globalization. The authors range from iconic theorists, such as Mikhail Bakhtin, Sigmund Freud, and Linda Hutcheon, to the leading senior and emerging scholars of today. As a whole, the volume traces two parallel trends in the evolution of the field—first, comedy's development into myriad subgenres, formats, and discourses, a tendency that has led many popular commentators to characterize the present as a "comedy zeitgeist"; and second, comedy studies' new focus on the ways in which comedy increasingly circulates in "serious" discursive realms, including politics, economics, race, gender, and cultural power.
About the Author
---
NICK MARX
Fort Collins, Colorado
Marx is an assistant professor of media studies at Colorado State University.
MATT SIENKIEWICZ
Chestnut Hill, Massachusetts
Sienkiewicz is an associate professor of communication and international studies at Boston College.
Praise For…
---
"An expertly conceived collection that proves both familiar and new...The Comedy Studies Reader expertly follows through on its promise for scholars—providing a clear invitation to play, to revisit old streets and explore new territories under the sheltering sky of comedy studies."
— Studies in American Humor