Archive of Tongues: An Intimate History of Brownness (Hardcover)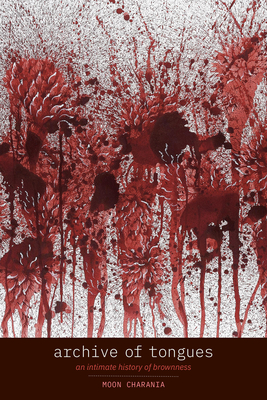 $129.94
This item is not currently available to order.
Description
---
In Archive of Tongues Moon Charania explores feminine dispossession and the brown diaspora through a reflection on the life of her mother. Drawing on her mother's memories and stories of migration, violence, sexuality, queerness, domesticity, and the intimate economies of everyday life, Charania conceptualizes her mother's tongue as an object of theory and an archive of brown intimate life. By presenting a mode of storytelling that is sensual and melancholic, piercing and sharp, Charania recovers otherwise silenced modes of brown mothers' survival, disobedience, and meaning making that are often only lived out in invisible, intimate spaces, and too often disappear into them. In narrating her mother's tongue as both metaphor for and material reservoir of other ways of knowing, Charania gestures to the afflictions, limits, and failures of feminist, queer, and postcolonial scholarly interrogations and the consequences of closing the archive of the brown mother.
About the Author
---
Moon Charania is Associate Professor of International Studies and Comparative Women Studies at Spelman College and author of Will the Real Pakistani Woman Please Stand Up?: Empire, Visual Culture, and the Brown Female Body.