Japanese Americans and the Racial Uniform: Citizenship, Belonging, and the Limits of Assimilation (Hardcover)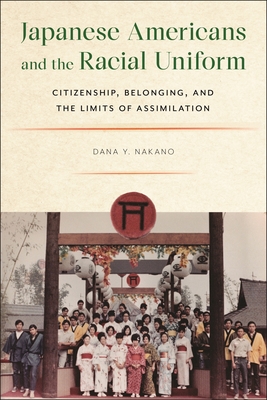 $124.60

Available in our Warehouse: Usually Ships in 3-8 Days
Description
---
How race continues to shape the citizenship and everyday lives of later-generation Japanese
Americans
Japanese Americans are seen as the "model minority," a group that has fully assimilated and excelled within the US. Yet third- and fourth-generation Japanese Americans continue to report feeling marginalized within the predominantly white communities they call home.
Japanese Americans and the Racial Uniform
explores this apparent contradiction, challenging the way society understands the role of race in social and cultural integration. To explore race and the everyday practices of citizenship, Dana Y. Nakano begins at an unlikely site, Japanese Village and Deer Park, a now defunct Japan-themed amusement park in suburban Southern California. Drawing from extensive interviews with the park's Japanese American employees as well as photographic imagery, Nakano shows how the employees' race acted as part of their work uniform and magnified their sense of alienation from their white peers and the park's white visitors. While the racial perception of Japanese Americans as forever foreigners made them ideal employees for Deer Park, the same stigma continues to marginalizes Japanese Americans beyond the place and time of the amusement park. Into the present day, third and fourth generation Japanese Americans share feelings of racialized non-belonging and yearning for community.
Japanese Americans and the Racial Uniform
pushes us to rethink the persistent recognition of racial markers--the racial body as a visible, ever-present uniform--and how it continues to impact claims on an American identity and the lived experience of citizenship.
About the Author
---
Dana Y. Nakano is Associate Professor in the Department of Sociology, Gerontology, and Gender Studies at California State University, Stanislaus, and co-editor of Japanese American Millennials: Rethinking Generation, Community, and Diversity.