The Long Winter of 1945: Tivari (Paperback)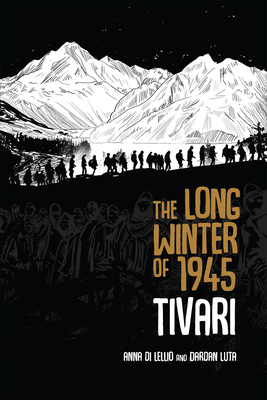 Description
---
In March 1945, at the end of the Second World War, hundreds of unarmed Albanian recruits were massacred by Yugoslav partisans. For too long, the memory of this massacre in Tivari - a coastal town in Montenegro -was suppressed by the Yugoslav state and kept alive in Kosovo only in informal versions, nurtured and retold in a spirit of ethnic mistrust and hatred.
Depicted in graphic format, The Long Winter of 1945 presents an oral history of this traumatic event based on interviews with surviving participants. Archival documents and historical research provide context, placing the massacre in the broader setting of forced mass mobilization to fight, as well as the last pocket of Italian resistance.
The Long Winter of 1945 situates the events in Tivari into the broader context of Yugoslavia's war for liberation and the civil war between Serbs and Albanians. Bringing this traumatic event to the fore, this beautifully illustrated graphic novel rescues the memory of the victims and survivors from political exploitation.