Augmented Human: How Technology Is Shaping the New Reality (Paperback)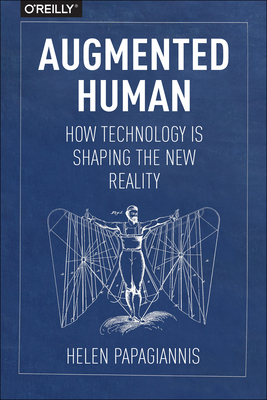 $47.99

Available in our Warehouse: Usually Ships in 3-8 Days
Description
---
Augmented Reality (AR) blurs the boundary between the physical and digital worlds. In AR's current exploration phase, innovators are beginning to create compelling and contextually rich applications that enhance a user's everyday experiences. In this book, Dr. Helen Papagiannis--a world-leading expert in the field--introduces you to AR: how it's evolving, where the opportunities are, and where it's headed.
If you're a designer, developer, entrepreneur, student, educator, business leader, artist, or simply curious about AR's possibilities, this insightful guide explains how you can become involved with an exciting, fast-moving technology.
You'll explore how:
Computer vision, machine learning, cameras, sensors, and wearables change the way you see the world
Haptic technology syncs what you see with how something feels
Augmented sound and hearables alter the way you listen to your environment
Digital smell and taste augment the way you share and receive information
New approaches to storytelling immerse and engage users more deeply
Users can augment their bodies with electronic textiles, embedded technology, and brain-controlled interfaces
Human avatars can learn our behaviors and act on our behalf
About the Author
---
Dr. Helen Papagiannis is recognized as a world leading expert in the field of Augmented Reality (AR). She has been working with AR for a decade as a researcher, designer, and technology evangelist with a focus on storytelling and creating compelling experiences in AR. Dr. Papagiannis was named among the NEXT 100 Top Influencers (#16) of the Digital Media Industry in 2013, and is featured as an innovator in the book, "Augmented Reality: An Emerging Technologies Guide to AR", published in 2013. Her work and research in the field include her past roles as Chief Innovation Officer at Infinity Augmented Reality Inc. (New York City and Tel Aviv), and Senior Research Associate at York University's Augmented Reality Lab in the Department of Film, Faculty of Fine Art (Toronto).Dr. Papagiannis has presented her interactive work and Ph.D. research at global conferences and invited events including TEDx (Technology, Entertainment, Design), ISMAR (International Society for Mixed and Augmented Reality) and ISEA (International Symposium for Electronic Art). Her TEDx 2011 talk was featured among the Top 10 Talks on Augmented Reality and Gamified Life. Prior to her augmented life, Dr. Papagiannis was a member of the internationally renowned Bruce Mau Design studio where she was project lead on "Massive Change: The Future of Global Design", an internationally touring exhibition and best-selling book examining the new inventions, technologies, and events changing the world.