Learn ZF2: Learning By Example (Paperback)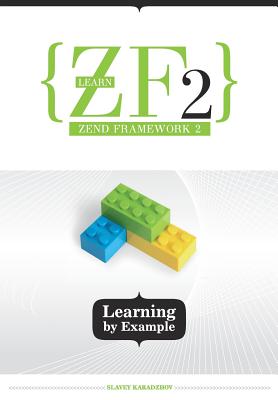 $50.60

Available in our Warehouse: Usually Ships in 3-8 Days
Description
---
Zend Framework 2 (ZF2) has changed the way to develop PHP applications and like every revolution takes time to be digested.
The book will help you understand the major components in ZF2 and how to use them as best as possible. The chapters in this book will lead you through the different components and in the process together with the author you will build a complete application.
"In this book Slavey shares his real life experience with ZF2 projects, as a senior consultant at Zend Technologies, and hits all the major challenges you may face. It is a must-have if you want a quick start and proficiency in ZF2."
Andi Gutmans & Zeev Suraski
The chapters in the book are accompanied by source code that you could copy, and it will help you learn by example.
About the Author
---
Slavey Karadzhov is a full time senior consultant at Zend Technologies. He is located in Stuttgart, Germany and travels the world while trying, among other things, to help people get better understanding about programming and Zend Framework in particular. Slavey Karadzhov has two major degrees: one in Software Technology from the University of Applied Science in Stuttgart, Germany, and the other in Computer Science from Sofia University, Bulgaria.