A Room with a View (Paperback)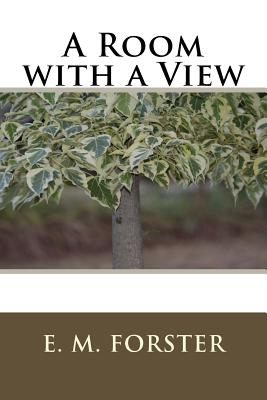 $13.80
Available in our Warehouse: Usually Ships in 3-8 Days
Description
---
Join us for the classic social comedy of forbidden romance during the repressive Edwardian era in Great Britain. As Lucy Honeychurch travels through Italy, she is pressured by her family to marry a "respectable man" that they approve of. No one likes him, but his money is attractive. However, Lucy is in love with another man who is nice, but not as well-off. Torn between her desires and society's expectations, Lucy is forced to struggle against the strait-laced attitudes and make a fateful decision. This novel was the basis for the motion picture starring Maggie Smith, Judi Dench, Daniel Day-Lewis, Helena Bonham Carter and Denholm Elliott.
About the Author
---
Edward Morgan Forster was born on January 1, 1879, in Marylebone, London, England, an only child of the family. His father was an architect, who died of tuberculosis in 1880. Inheriting a large sum of money from his father's aunt, he was able to live comfortably and become a writer. From 1897 to 1901, he attended King's College, Cambridge. From 1901 through 1914, he toured Europe, Egypt, Germany and India with his mother, writing all but his last novel. During World War I, Forster volunteered with the International Red Cross, serving in Egypt. In the 1920s, he served as secretary to the Maharajah of Dewas, then completed his final book in 1924. During the 30s and 40s, Forster was a broadcaster on BBC Radio. After his mother died in 1945, at the age of 90, he moved out of her home and into Cambridge, where he did almost nothing for the next 25 years. He did have a relationship with a married policeman for many years. Forster died on June 7, 1970, at the age of 91, from a stroke, in Coventry, Warwickshire, England.
We appreciate your continued support!
If you would like to make a donation to help us through CLICK HERE.