Band of Giants: The Amateur Soldiers Who Won America's Independence (MP3 CD)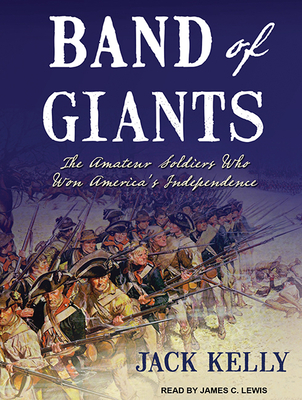 $29.99
Available in our Warehouse: Usually Ships in 3-8 Days
Description
---
Jefferson, Adams, and Franklin are known to all; men like Morgan, Greene, and Wayne are less familiar. Yet the dreams of the politicians and theorists only became real because fighting men were willing to take on the grim, risky, brutal work of war. The soldiers of the American Revolution were a diverse lot: merchants and mechanics, farmers and fishermen, paragons and drunkards. Most were ardent amateurs. Even George Washington, assigned to take over the army around Boston in 1775, consulted books on military tactics. Here, Jack Kelly vividly captures the fraught condition of the war-the bitterly divided populace, the lack of supplies, the repeated setbacks on the battlefield, and the appalling physical hardships. That these inexperienced warriors could take on and defeat the superpower of the day was one of the remarkable feats in world history.
We appreciate your continued support!
If you would like to make a donation to help us through CLICK HERE.