Becoming Carole Lombard: Stardom, Comedy, and Legacy (Hardcover)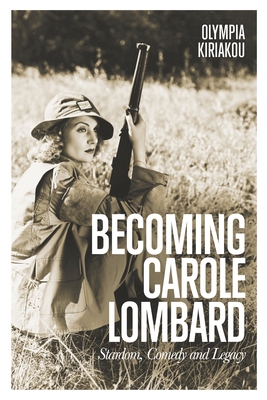 $182.25
This item is not currently available to order.
Description
---
Becoming Carole Lombard: Stardom, Comedy and Legacy is a historical critique of the development and reception of Carole Lombard's stardom from the classical Hollywood period to present day. Based on original archival research, Olympia Kiriakou combines theoretically informed textual analyses of Lombard's performances and star image across different media (biographies, publicity materials, photography and film) with a critical engagement of the cultural, economic, social and industrial conditions that shaped her stardom.
Sitting at the intersection of feminist film theory, star studies and comedy theory, this work presents Lombard as a case study to challenge the screwball canon and existent academic discourse about female physical comedy and the alleged "delicate" female body. In doing so, it formulates a new historical approach to understanding gender, femininity, and identity in Hollywood comedies of the 1930s. Moreover, this is the first research of its kind to offer a comprehensive understanding of Lombard's stardom beyond her associations with the screwball comedy genre.
About the Author
---
Olympia Kiriakou is a visiting instructor in the School of Communication and Multimedia Studies at Florida Atlantic University, USA. Prior to joining the FAU faculty, she worked at the Toronto International Film Festival. Her research interests include stardom in the classical Hollywood period, genre studies, Disney studies, and media industries. Her work has been published in Film Matters, Journal of Fandom Studies, and Transformative Works and Cultures.