Beyond and Before, Updated and Expanded Edition: Progressive Rock Across Time and Genre (Paperback)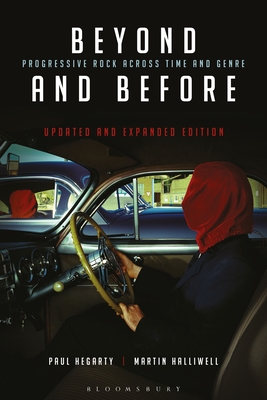 $44.48
This item is not currently available to order.
Description
---
The original edition of Beyond and Before extends an understanding of "progressive rock" by providing a fuller definition of what progressive rock is, was and can be. Called by Record Collector "the most accomplished critical overview yet" of progressive rock and one of their 2011 books of the year, Beyond and Before moves away from the limited consensus that prog rock is exclusively English in origin and that it was destroyed by the advent of punk in 1976. Instead, by tracing its multiple origins and complex transitions, it argues for the integration of jazz and folk into progressive rock and the extension of prog in Kate Bush, Radiohead, Porcupine Tree and many more.
This 10-year anniversary revised edition continues to further unpack definitions of progressive rock and includes a brand new chapter focusing on post-conceptual trends in the 2010s through to the contemporary moment. The new edition discusses the complex creativity of progressive metal and folk in greater depth, as well as new fusions of genre that move across global cultures and that rework the extended form and mission of progressive rock, including in recent pop concept albums. All chapters are revised to keep the process of rethinking progressive rock alive and vibrant as a hybrid, open form.
About the Author
---
Paul Hegarty is Professor of French and Francophone Studies at the University of Nottingham, UK. He is the author and editor of 11 books that span critical and cultural theory, rock, experimental and noise music, as well as audiovisual art including Noise/Music (Bloomsbury, 2007), Rumour and Radiation (Bloomsbury, 2014) and Annihilating Noise (Bloomsbury, 2020). He is also Co-editor of Bloomsbury's Ex: Centrics series. Martin Halliwell is Professor of American Studies at the University of Leicester, UK. He is the author and editor of 14 books that span intellectual, cultural and literary history and the health humanities, including Neil Young: American Traveller (2015), Reframing 1968 (2018) and American Health Crisis (2021).