Governor of the Cordillera: John C. Early Among the Philippine Highlanders (Hardcover)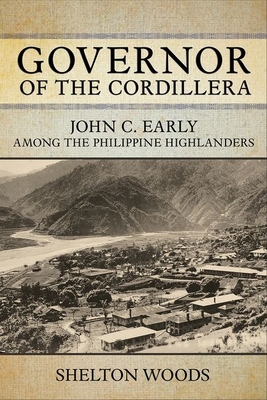 $175.00

Coming Soon - Available for Pre-Order Now
Description
---
Governor of the Cordillera tells the story of an American colonial official in the Philippines who took the unpopular position of defending the rights of the Igorots, was fired in disgrace, and made a triumphal return. During the first fifteen years of colonial rule (1898-1913), a small group of Americans controlled the headhunting tribes who were wards of the nascent colonial government. These officials ignored laws, carved out fiefdoms, and brutalized (or killed) those who challenged their rule. John Early was cut from a different cloth. Battling colleagues and supervisors over their treatment of the mountain people, Early also had run-ins with lowland Filipino leaders like Manuel Quezon. Early's return as governor of the entire Cordillera was celebrated by all the tribes.
In Governor of the Cordillera Shelton Woods combines biography with colonial history. He includes a discussion on the exhibition of the Igorots at the various fairs in the US and Europe, which Early tried to stop. The life of John Early is a testament to navigating political and racial divides with integrity.
About the Author
---
Shelton Woods is Associate Dean of the Honors College and Professor of East/Southeast Asian History at Boise State University.