Seekers of the Face: Secrets of the Idra Rabba (the Great Assembly) of the Zohar (Hardcover)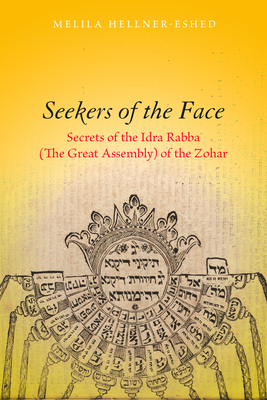 $101.25

Available in our Warehouse: Usually Ships in 3-8 Days
Description
---
A magisterial, modern reading of the deepest mysteries in the Kabbalistic tradition.
Seekers of the Face opens the profound treasure house at the heart of Judaism's most important mystical work: the Idra Rabba (Great Gathering) of the Zohar. This is the story of the Great Assembly of mystics called to order by the master teacher and hero of the Zohar, Rabbi Shim'on bar Yochai, to align the divine faces and to heal Jewish religion. The Idra Rabba demands a radical expansion of the religious worldview, as it reveals God's faces and bodies in daring, anthropomorphic language.
For the first time, Melila Hellner-Eshed makes this challenging, esoteric masterpiece meaningful for everyday readers. Hellner-Eshed expertly unpacks the Idra Rabba's rich grounding in tradition, its probing of hidden layers of consciousness and the psyche, and its striking, sacred images of the divine face. Leading readers of the Zohar on a transformative adventure in mystical experience, Seekers of the Face allows us to hear anew the Idra Rabba's bold call to heal and align the living faces of God.
About the Author
---
Melila Hellner-Eshed has been a Professor of Jewish Studies at the Hebrew University in Jerusalem and is Senior Fellow at the Shalom Hartman Institute. She is the author of A River Flows from Eden: The Language of Mystical Experience in the Zohar (Stanford, 2009).