Dietrich Bonhoeffer Worksreader's Edition Set (Paperback)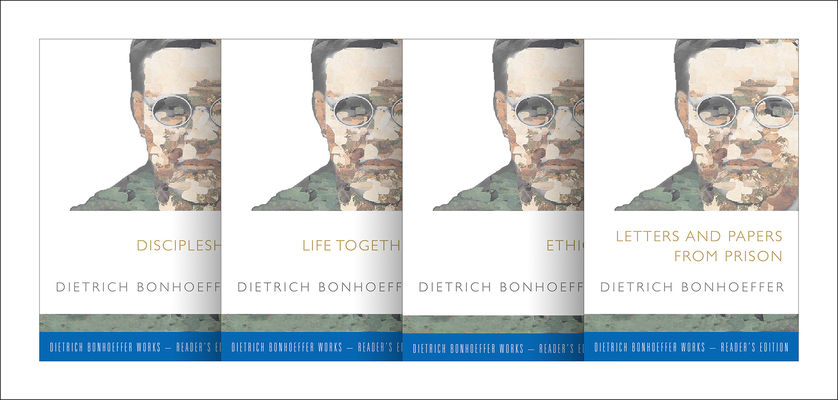 Description
---
Using the acclaimed Dietrich Bonhoeffer Works English translation and adapted to a more accessible format, these new editions of Discipleship, Ethics, Letters and Papers from Prison, and Life Together feature the latest translations of Bonhoeffers works, supplemental material from Victoria J. Barnett, and insightful introductions by Geffrey B. Kelly, Clifford J. Green, and John W. de Gruchy.
Originally published in 1937, Discipleship soon became a classic exposition of what it means to follow Christ in a modern world beset by a dangerous and criminal government.
Life Together gathers Bonhoeffers 1938 reflections on the character of Christian community, based on the common life experienced at the Finkenwalde Seminary and in the Brothers House there.
Ethics embodies the culmination of Dietrich Bonhoeffers theological and personal odyssey and is one of the most important works of Christian ethics of the last century.
Letters and Papers from Prison presents the full array of Bonhoeffers 19431945 prison letters and theological writings, introducing his novel ideas of religionless Christianity, his theological appraisal of Christian doctrines, and his sturdy faith in the face of uncertainty and doubt.
This four-volume set of Bonhoeffers classic works allows all readers to appreciate the cogency and relevance of his vision.